After creating an account, you can swap your GYEN or ZUSD between Ethereum and Stellar directly on our user dashboard.
Please follow the instructions in the dashboard.
1. Select Swap GYEN or Swap ZUSD from the left menu.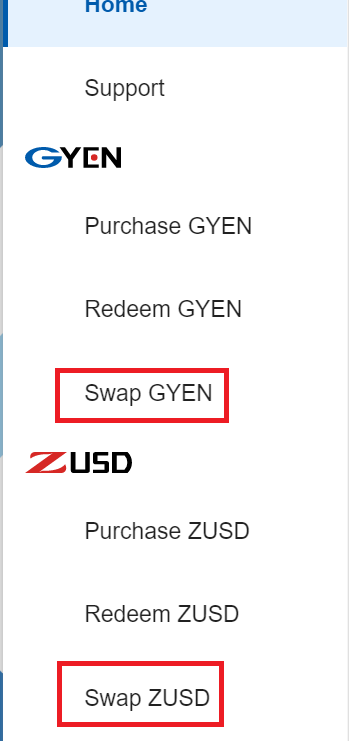 2. Choose the From and To chains. Add the relevant information and press the SUBMIT button.